We are an early stage/ seed investor that invests in India based startups solving global problems. We believe in partnering with entrepreneurs to actively work towards realizing their dreams and achieving their goals.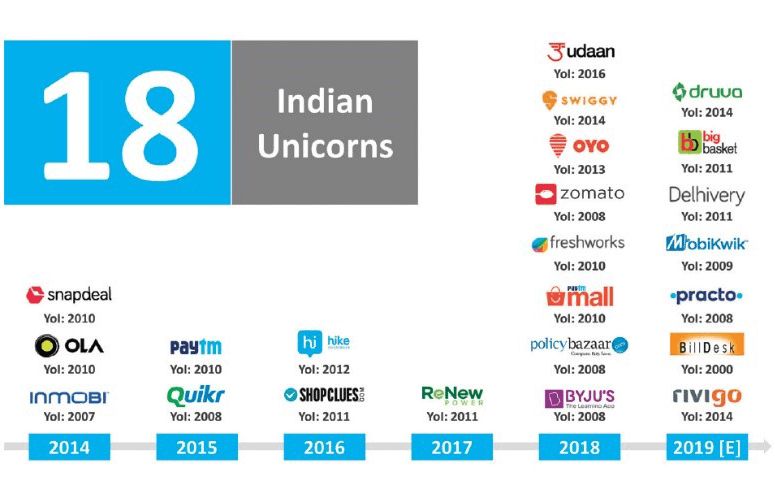 The India tech startup eco-system is in a really electric state, with over 25 'unicorns' now – this number is projected to grow to over 100 by 2025. There is a well-established network of over 200 incubators with government support and academic backing. The presence of large international VCs has, over the years, enriched this start-up culture with maturity and market facing readiness. We are excited to be a part of this eco-system!
Most traditional VCs are now looking for more mature investment opportunities. Even early stage startups that have proven solutions often do not make the cut. These startups need funding support and strategic guidance to help them through the scaling challenges at this stage.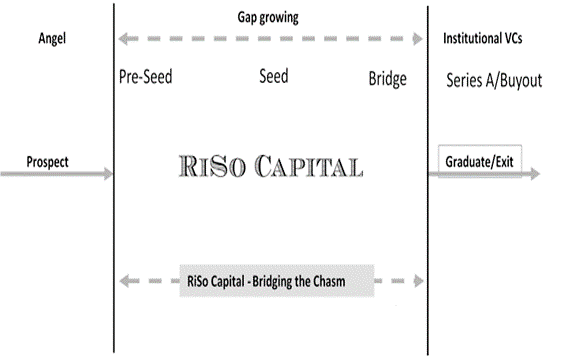 We believe in investing in founders and entrepreneurs that have the grit and determination to navigate through the changes and pivots in their journey to make truly global companies. Having been long involved in startups and investment angels, it is apparent that there is a high risk of failure for most early stage technology startups. We reduce the risk of early stage investment by investing only in deeply vetted startups that have validated their solution both technically and with paying customers and are now looking to scale. This vetting happens over time, by collaborating with a reputable network of incubator relations. This ensures that we know the teams we get involved with – that they have the vision, the skills, and the fortitude to work through these challenges. We believe in and invest in people who come strongly recommended; this is core to our investment philosophy.
RiSo capital brings a managed investment vehicle to family funds and institutional investors providing them early access to deeply vetted startups in India.
By investing in multiple seed stage start-up investments, RiSo Capital achieves high overall risk-adjusted returns.
For these investments, we look for startups with a great idea focused on finding customers to validate a vision. These are startups that have completed angel investments and have developed a core solution with one or more lead customers, with proof of recurring revenue.
For seed rounds, we look for startups that have proven there is a market fit and demand for their product or solution. Startups at this stage are now looking to scale operations, product design optimization, significant growth in revenue and customer engagement, via an early stage seed extension.