Our focus of investment is in startups that have completed angel investments and have developed a core solution with one or more lead customers, with proof of recurring revenue, and are now looking to scale operations, revenue and customer engagement via an early stage seed extension.
We invest our time and capital in verticals and markets, we are deeply passionate about. This we believe, is where we bring value to our investments. Our core investment areas are in B2B or B2B2C business solutions that use AI, cloud and big data, IoT, robotics, 5G and/or mobility and focus on:
SaaS platform offering new productivity efficiencies for logistics and freight forwarders enhancing the value of their services
Leveraging the power of technology, India-based FreightBro enables freight forwarders to make data-driven decisions, predict changes in the market and provide better value to shippers
FreightBro, is a SaaS platform for freight forwarders and other logistics service providers, designed to bring digital efficiency to a traditional value chain.
RiSo Capital invested in FreightBro because they leverage the power of cloud, analytics, and AI technologies to enable freight forwarders to make data-driven decisions, predict changes in the market, and provide better value to shippers. FreightBro is now scaling out of India and addressing a global market.
We are proud to support exceptional entrepreneurs with navigating their journey to become global companies. At Riso Capital, we help startups with validated solutions as they grow and scale.
These companies are India-based startups solving global problems at scale.

DheeYantra is a Cognitive Conversational AI startup offering the first and only conversational AI driven natural language processing platform in India currently supporting all major conversational Indian Languages. 

Freightify empowers freight forwarders by providing white labeled rate automation solutions to digitize their rate procurement, rate management and quotation processes with ease.

Offering the world's most advanced Battery Management and Intelligence platform, ION Energy's technology leverages software analytics and AI to significantly improve battery performance. Battery Makers and OEMs use the platform to accelerate the development of their battery management systems.

Simplifying Building Access Control — A truly wireless, cloud based access control platform. With solutions for multiple environments, from professional building work space requirements to hospitality and residential access control, Spintly is offering a paradigm shift in the access control industry.

By leveraging artificial intelligence and advanced real-time analytics, Tango Eye provides actionable insights for the retail industry. It helps businesses uncover shopping patterns by understanding a store's traffic and enabling them to improve sales conversions.

MedPrime Technologies is a medical device company, dedicated to developing the best, customer-centric patient monitoring, assistive and diagnostic solutions for the healthcare needs of the world.

Complinity is a comprehensive Cloud-based Compliance Management System that Tracks and Monitors statutory, regulatory, central & state, secretarial and legal compliances within a company.

Crediwatch has built the easiest way to connect the world of business and financial data and convert them into analytics powered insights for quick and effective decisioning.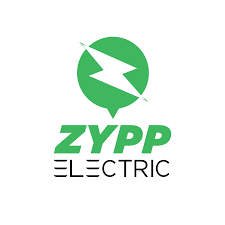 Zypp Electric is India's leading B2B Delivery and shared mobility app | Zypp is working to convert all deliveries for e-commerce, grocery, medicine and food vertical to go electric with e-scooter sharing app. Making last mile delivery more affordable, time-saving and with zero-emission.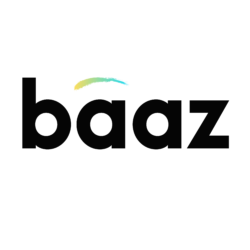 baaz transforms traditional ecommerce stores into interactive ones with a click of a button.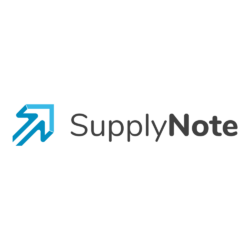 SupplyNote is a Cloud-based web and mobile enabled B2B Supply Chain Management Platform connecting F&B businesses; service providers and suppliers. With SupplyNote you can manage inventory, place orders, and uncover sales performance insights to improve operational costs and enhance the health and efficiency of your business.